Trends & best practices
8 Key Takeaways from eTail East 2018
Just last week, retailers and eCommerce professionals gathered in Boston for eTail East 2018.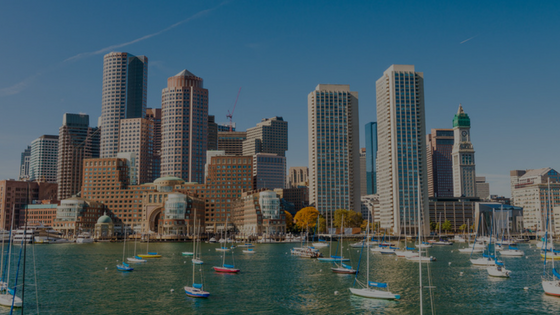 Whether there for networking purposes or learning about the latest resources in retail innovation, the approximated 2,000 attendees listened to how their peers were successfully transforming their businesses. 
Here are 8 takeaways distilled from the show:  
1. What is a Store?
In the wake of a digital world, retailers have to answer the question "what is a store?" and determine their path to success. Traditional brick-and-mortar stores have had to build and develop aggressive eCommerce strategies in order to survive. Meanwhile, new players now have the opportunity to compete with some of the biggest retailers by succeeding in eCommerce right out of the gate. In either case, it is undeniable that retailers now have to adopt new technologies and strategies in order to survive in the new digital era.  
2. Customer-Centric is the New Mantra
Realizing the full potential of e-commerce and direct-to-consumer means that retailers have to establish that the customer is the center of everything.  The challenge for retailers is understanding what the customer wants and needs without making assumptions. The digital economy has changed the underlying expectations of customers and if they aren't happy with the experience, they will move on to competitors very quickly.
3. Customers as Brand-Influencers
You can have the best-in-class product online, but how do you ensure that your target audience knows that as well? Your biggest asset is your existing customers. Retailers have taken the approach of truly understanding what the customer wants via surveys, mapping the customer journey, and putting them at the center of the marketing process to ensure their happiness and encourage brand evangelism. By treating customers as the influencers of their brand, they are increasing loyalty and broadening awareness of their company and products. 
4. The Promise of Personalization  
Retailers want to establish an authentic relationship with their customers and make them feel unique and relevant in the increasingly large digital economy. The future of eCommerce is in tailored consumer experiences while they are interacting with the brand online. More and more retailers are looking to increase their direct interaction with customers and focus more on repeat purchases and customer loyalty. 
5. Voice will Change the Face of eCommerce
The future of using voice to power eCommerce is incredibly appealing to a lot of retailers. The idea that users ultimately will love the convenience of using an Alexa, Siri, or Google voice assistant to order items and complete online transactions is driving a lot of retailers to make significant efforts to improve their functionality. 
6. Achieving Unified Commerce
Omni-channel is still tough to achieve for most retailers (75% of the session audience claimed they aren't doing it). Considering the number of silos, existing investments in infrastructure and internal mindsets, most retailers have had to face this challenge. Retailers want to master the idea of unified commerce by coming to a common organizational understanding of people, process, and technology. By aligning all of them towards a common goal, digital commerce will become a more seamless practice. 
7. Mobile is Critical
Customers are using mobile more and more to complete transactions. If the mobile site is unresponsive, or there is no mobile checkout, a significant opportunity is lost for retailers. While the trend has been that consumers browse on their mobile and complete transactions on the browser, there has been a recent rise in fully completed transactions on mobile alone. Improving and maintaining great customer experience on mobile is more critical than ever for eCommerce businesses.
8. Data-Driven Decisions
With the growth of digital commerce, CMOs are now focused more on using predictive analytics and machine intelligence to explore trends, as opposed to basing their decisions on high level data points. With customer data at their fingertips, and instant feedback on customer struggle, leaders are now more focused on making data-driven decisions to boost their eCommerce sales.
Whether you were at the conference or not, these takeaways clearly resonated with the attendees and are food for thought as we approach the holiday season and 2019 planning. Are you prepared for the upcoming season? Ask us how we can help you optimize your digital experience.